Mark-Anthony Turnage Shadow Walker, Hector Berlioz Symphonie Fantastique; Vadim Repin, Daniel Hope, Borusan Istanbul Philharmonic Orchestra, Sascha Goetzel; Onyx
Reviewed by

Robert Hugill

on

18 July 2018

Star rating: (★★★★)
A challenging programme, pairing an established classic and a world premiere, shows the Istanbul-based orchestra to be on terrific form
On this enterprising new disc from Sascha Goetzel and the Borusan Istanbul Philharmonic on Onyx, we hear the premiere recording of Mark-Anthony Turnage's 'Shadow Walker' Concerto for two violins and orchestra with soloists Daniel Hope and Vadim Repin, alongside Berlioz' Symphonie fantastique. Though the orchestra is based in Istanbul, the recording was in fact made in the Musikverein in Vienna.
Mark-Anthony Turnage's
Shadow Walker
was premiered by Daniel Hope, Vadim Repin, the Borusan Istanbul Philharmonic and Sascha Goetzel in Istanbul on 19 October 2017, and this recording was made four days later. Turnage takes his inspiration from the work of artist
Mark Wallinger
, with whom Turnage worked on his ballets
Trespass
and
Undance
. The title
Shadow Walker
comes from one of Wallinger's videos where he films his shadow as he walks along Shaftesbury Avenue. Turnage has used his balanced pairing of soloists to continue this exploration of shadowing.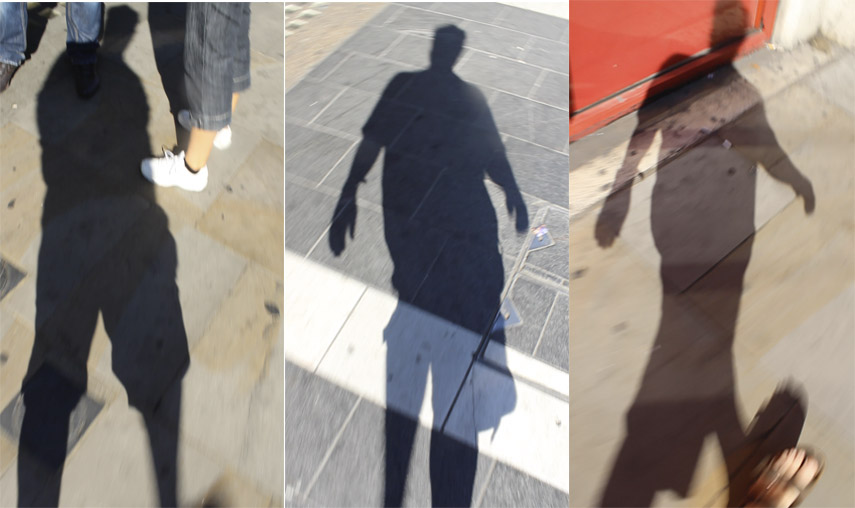 Mark Wallinger – Shadow Walker (film still), 2011.
Image from Widewalls
It is in four movements, fast-slow-fast-slow. The opening movement is very much a dramatic dialogue between the violins and the orchestra, mixing stately rhythmic elements with more dynamic ones with some very mobile textures. The second movement is lyrical and thoughtful, punctuated by big chords in the orchestra, and as it develops in intensity rhythmic dance-elements appear in the orchestra. One feature of the concerto is the way that Turnage uses the orchestra. Though richly orchestrated, with the inclusion of Turkish percussion instruments, and with noisy moments, it is very much a case of using the resources sparingly and the twin soloists are always surrounded by a very spare, transparent sound. The third movement comes over as a slow rhythmic dance, though it gets rather more skittish and the often spare textures gain in complexity. The final movement is lyrically contemplative, with a lovely interweaving of lines, and the whole ends in a thoughtful and sustained manner.
In complete contrast, but somehow providing a satisfying complementary balance, comes Berlioz'
Symphonie Fantastique
. For the opening movement,
Reveries - Passions
, the orchestra plays with an elegant, fine-grained sound with some rich orchestral timbres. Goetzel and his musicians give the music a nice flow, with a sense of impulsive drama later in the movement and real brilliance to the orchestral colour at the end. The opening of
Un bal
is highly atmospheric, and we then have a delightful waltz, again highlighting orchestral colour. As dancing progresses, things get more intoxicating and Goetzel really whips up excitement at the end.
Scene aux champs
has a spacious feel, with a lovely long line to the music, but then moments of real drama, yet throughout the orchestra exhibits fine control. For all the grotesquerie of the
Marche au supplice
, Goetzel and the orchestra really bring out the details in the orchestration with vivid colours and crisp rhythms. Throughout the piece, I felt that Goetzel knew when to push the drama onwards, and when not to. The dream of the witches sabbath was again atmospheric with vivid colours, yet a tight rein held on rhythm and drama.
This is an impressive disc, a challenging pairing of works that the orchestra rises to brilliantly. Goetzel clearly brings out the best in his orchestra, and you feel that is is really coming of age.
Mark-Anthony Turnage (born 1960) - 'Shadow Walker' Concerto for two violins and orchestra
Hector Berlioz (1803-1869) - Symphonie fantastique, Op.14
Vadim Repin (violin)
Daniel Hope (violin)
Borusan Istanbul Philharmonic Orchestra
Sascha Goetzel (conductor)
Recorded 23 October 2017, Musikverein, Vienna
ONYX 4188 1CD [79.23]
Available
from Amazon
.
Elsewhere on this blog
:
A disturbing journey: Schubert's Winterreise from Angelika Kirchschlager and Julius Drake (

★★★★★

) - concert review
Byron's Grand Tour: Alison Pitt & Gavin Roberts at the St Marylebone Festival (★★★½) - concert review
It's Opera Giacomo, but not as we know it - Turandot at Torre del Lago (★★★) - Opera review
A study in dementia: a radical new version of Verdi's Nabucco from the Heidenheim Opera Festival (★★★) - Opera review
Lithe and musically engaging: Verdi's I Lombardi from the Heidenheim Opera Festival (★★★★) - Opera review
Premiere of a rarity: Donizetti's L'ange de Nisida from Opera Rara and the Royal Opera - (

★★★★★

) Opera review
An impressive achievement: Richard Strauss' Ariadne auf Naxos at Opera Holland Park - (★★★★½) Opera review
Alissa Firsova: Fantasy (★★★★) - CD review
The cabaret tradition: Melinda Hughes, Jeremy Limb & friends in Weimar and Back (★★★½) - CD review
A new, yet familiar piece: Benjamin Zander on his interpretation of Beethoven's Choral Symphony - interview
More than just Vox patris coelestis: a new William Mundy disc from Edinburgh (★★★★) - CD review